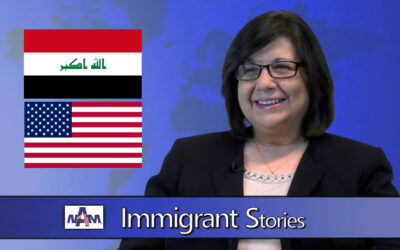 Updated December 20, 2020 Nibras Al-Kadhim did not want to move out of Iraq. She was done moving around. Daughter of an Iraqi diplomat, Nibras was born in Turkey, grew up in Austria, Sweden, Jordan, and had rooted for good in Iraq, where she worked as an English...
About Immigrant Stories
Everyone has a great life story. For us immigrants, the thread that connects all our stories together is the journey to the United States. We have a lot to share and Immigrant Stories does exactly that. 10 questions bring to you the challenge of becoming a naturalized American. Every newcomer has a great story, and all accents are beautiful. If you would like to participate please email us at stories@newamericansmedia.com. We would love to hear your story!