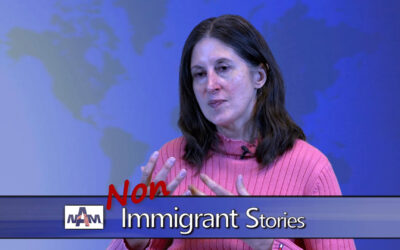 https://youtu.be/PM3yKwV3bMM The green card is enough for Kirsten Olson even though she has lived in the United States of America for more than 30 years and can apply for the U.S. citizenship at any given moment. Olson, a native of Germany, came to the United...
About Immigrant Stories
Everyone has a great life story. For us immigrants, the thread that connects all of them is the journey to the United States. We have a lot to share and learn from each other.
Immigrant Stories does exactly that. 10 questions bring to you the challenge of becoming a naturalized American. All stories and all accents are beautiful.
If you would like to participate please email us at [email protected]. We would love to hear your story!