156 countries or about 60% of world's destinations are still categorized as very high risk locations by CDC.
While everybody needs a vacation right now, the question is: can you or should you go?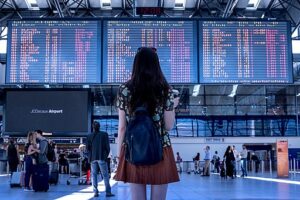 The Centers for Disease Control and Prevention continues to caution against travel, even if you have been fully vaccinated.
Travel increases the chance of spreading or getting COVID-19. Fully vaccinated people still have a chance of catching the virus and possibly spreading it, although that risk is extremely low. The CDC warning applies to travel within the United States and foreign countries.
As of late March, 156 countries, islands and territories – ranging from Afghanistan to Zimbabwe – were categorized as locations of "very high" risk of catching COVID-19. The CDC ranks other locations as "low," "moderate," "high" and "unknown." Check the CDC list for the risk assessment of your desired destination.
Even if you are willing to take the risk, some countries won't let you in.
The Government of Canada, for example, has closed its borders to people on vacation, visiting family or having other optional travel plans. You just can't get in, even if you have received the vaccine or test negative for the virus.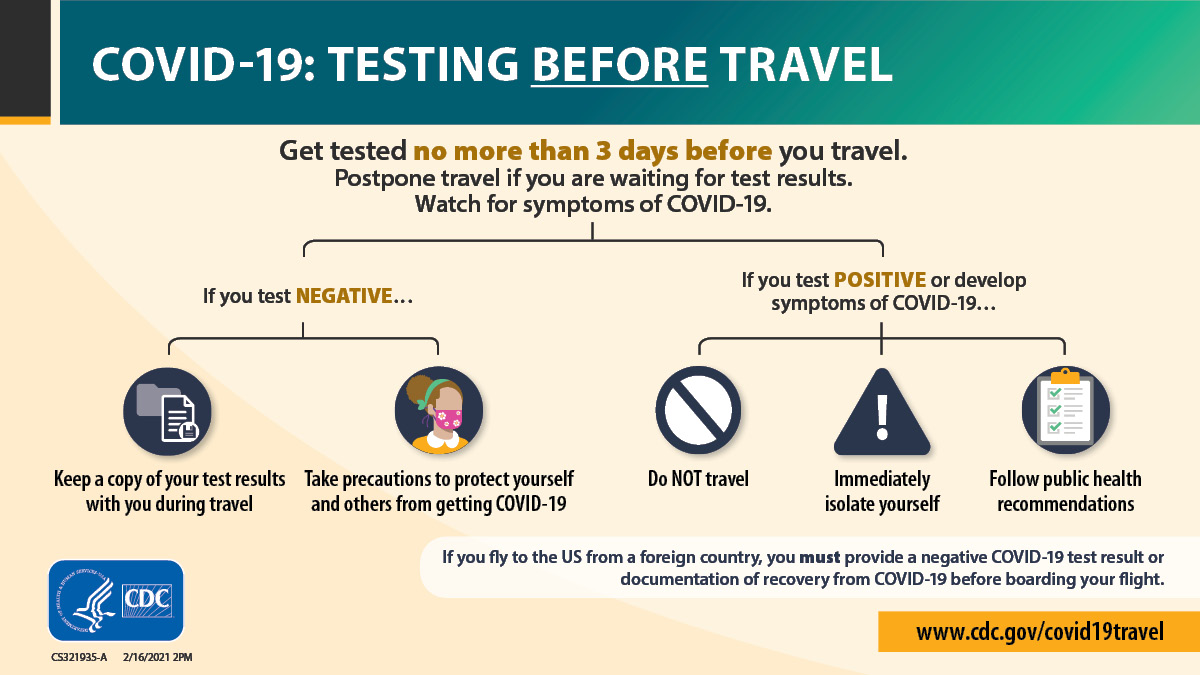 Many other countries are open but have restrictions, according to U.S. News and World Reports.  The most common travel requirement is to have proof of a negative coronavirus test within 72 hours of traveling. Some countries, territories and islands are requiring visitors to quarantine – possibly 10 to 14 days – once they arrive, and some resorts are requiring guests to take scheduled COVID tests during their stay. Also, don't be surprised to find curfews, closed businesses and limited services that may dull your fun.
When ready to return to the United States, people are required to have a negative COVID-19 test result or documentation that they have recovered from the virus before boarding their flight.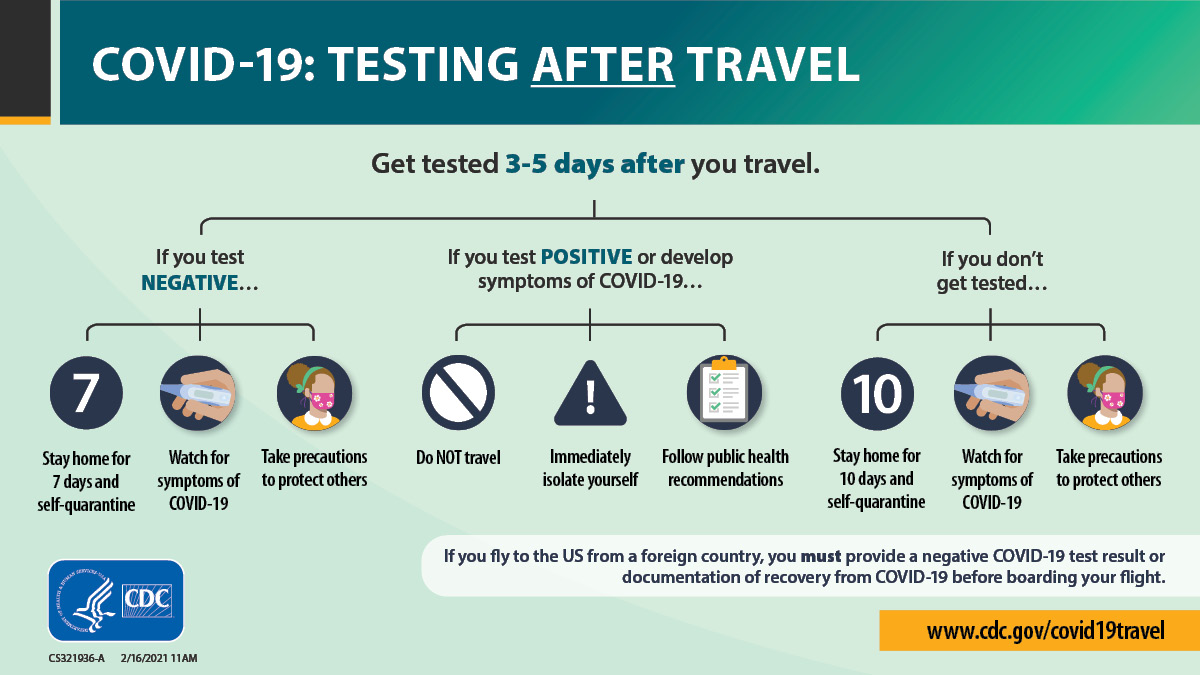 Travel within the United States can be just as risky and complicated. The United States is one of those countries on the list of "high risk" countries for catching COVID. The CDC provides a travel planner website where you can learn about quarantine requirements and locations closed to U.S. travelers. Just type in the city, zip code or address and hit "search."
Of course, all of these prohibitions and restrictions fluctuate with time and regional infection rates. It is best to continuously monitor the situation in your chosen destination. And if you are making plans to travel abroad, travel experts recommend purchasing travel insurance in case you need to cancel your trip.
No matter where you choose to travel, the CDC recommends ways to protect yourself and others.
First, get fully vaccinated and continue to do what you've been doing for more than a year – wear a mask, avoid crowds and keep 6 feet or 2 meters away from others.
Get a viral test one to three days before leaving, and take the negative test results with you in case you are asked to supply them. If you test positive, stay home.
Carry hand sanitizer and use it frequently, especially if you are traveling with children. Handwashing as a family activity will keep the children healthy and stop the spread of germs.
Even if you are fully vaccinated, the CDC recommends continuing to practice these precautionary measures in public or around unvaccinated people.
The good news for people who have had their shots is they don't have to wear masks around other people who have been fully vaccinated. In fact, they can sit close and even hug each other. Fully vaccinated people can refrain from quarantine and testing following a known exposure, if asymptomatic. And they can visit with unvaccinated people from a single household who are at low risk for severe COVID without wearing a mask or physically distancing.
For more information on international and domestic traveling check these websites:
Risk Assessment Levels: https://www.cdc.gov/coronavirus/2019-ncov/travelers/map-and-travel-notices.html
Summary of per-country restrictions: https://travel.usnews.com/features/where-can-americans-travel-right-now
Travel within the U.S.: https://www.cdc.gov/coronavirus/2019-ncov/travelers/travel-planner/index.html
---
Connect with us:
Website: https://newamericansmedia.com/
YouTube: https://www.youtube.com/c/NewAmericansMedia
Facebook: https://www.facebook.com/New-Americans-Media-2162656677082125/
Instagram: https://www.instagram.com/newamericansmedia/
Reddit: https: https://www.reddit.com/user/NewAmericansMedia/
Twitter: https://twitter.com/NewComersMedia