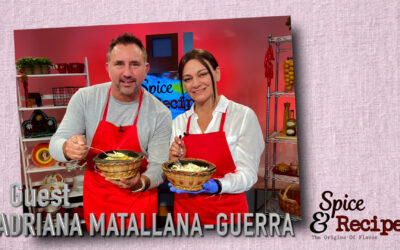 The new flavors of Nebraska -- from Colombia to the Heartland of America. Galinsoga parviflora is...
read more
Spice & Recipe | The Origins of Flavor
Everyone treasures their own cuisine, but for immigrants food takes on other meanings as they give a taste of home to their new American home, instill the love of their home country in their children, and proudly represent their culture in our America the beautiful. Spice & Recipe introduces world's recipes, enriched with human stories and comparison of tradition.
To Mike DiGiacomo the show represents America  — a melting pot of foods, ingredients, flavors and people.  Mike, a born and raised American, is a food lover with great affection for his Italian roots.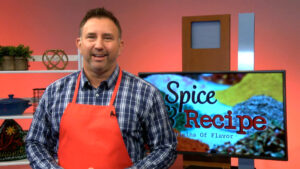 A graduate of Central High School in Omaha, Nebraska and University of Nebraska – Lincoln, Mike was a news reporter for KETV and KOLN/KGIN stationed in Lincoln, Nebraska for ten years, a co-host of The Morning Blend morning show on KMTV in Omaha for eight years, and an entrepreneur for the past five years. Born in Omaha, Mike continues to reside in his hometown with his wife and three children.
You can catch the weekly show locally in Omaha, NE, on KPAO, Cox 22 or Century Link 89, and worldwide on the NAM YouTube channel, NAM facebook page or this website.
Thanks for reading and watching!